Our team consists of experienced and dynamic professional advisers.
They hold an university-level training in employability that enables them to provide effective counseling and coaching services to job seekers.
You benefit from their experience and expertise in helping you find a job quickly, according to your expectations and qualifications.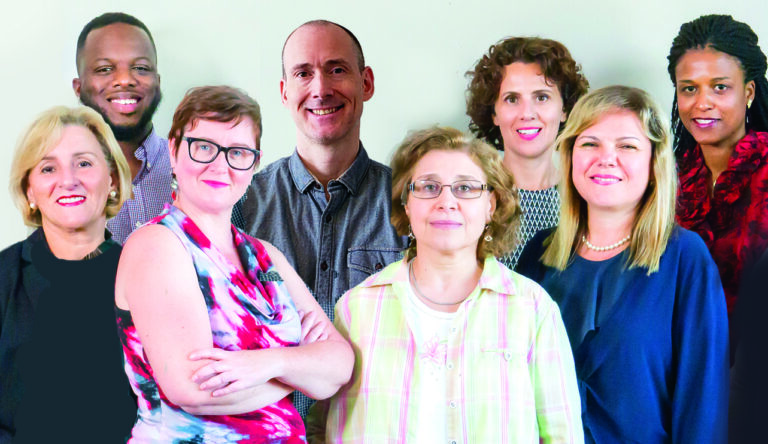 From left to right: Amal Obaïd, Stevens Dessources, Stéphanie Rose, Francis Leroux,
Heidy Chabarekh, Diana Péter, Natalia Walwitch, Nina Colette Barry et Gussie Noza.